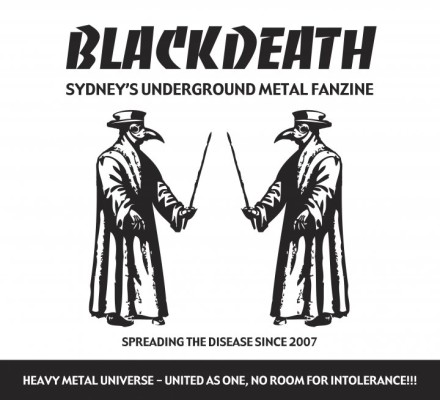 As of sometime in 2008, I started giving a helping hand to my metal brother Fabian in Sydney, Australia by writing articles for his A5 zine Black Death, a rag which in its short history of existence is gradually establishing itself as a small but significant voice for the metal underground in Sydney, with 5 issues to its credit so far!
Since mid-2009 contributions appear in advance online at www.brutalism.com.
Check out my articles so far. Click slideshow to view, or if viewing on a mobile with a small screen, you might prefer to view here.
Malta Scene Report page 1

Malta Scene Report page 2

Hellfest 2008, introduction

Hellfest 2008, Day 1

Hellfest 2008, Day 2

Hellfest 2008, Day 3

Damnationfest 2008, pg 1

Damnationfest 2008, pg 2