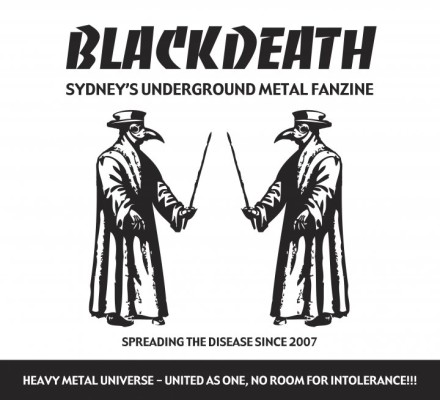 As of sometime in 2008, I started giving a helping hand to my metal brother Fabian in Sydney, Australia by writing articles for his A5 zine Black Death, a rag which in its short history of existence is gradually establishing itself as a small but significant voice for the metal underground in Sydney, with 5 issues to its credit so far!
Since mid-2009 contributions appear in advance online at www.brutalism.com.
Check out my articles so far. If the text size is too small, please roll over thumbnails to enlarge (if viewing on mobile) or go here to view better on a desktop/tablet.