Here's a list of individuals who I have had the pleasure to teach.
Thanks to them all for allowing me to share what others taught me in this massive world of musical expression we all belong to.
If at some point you have studied with me, feel free to upload/update your details hereunder. Unless indicated, fields below are optional i.e. fill what you like, although the more you fill the nicer it looks:)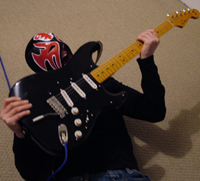 Name
El Diablo, El Idiota Loco de la Gitarra
Age
Unknown
Listens to
Mexican Death Techno or anything by Carlos Santana
Guitar/s
El Diablo Signature Edition Strat
Dream Axe
I own my dream guitar losers!
Other gear
The fastest fingers in the east
Plays since
1666
Current band
Eating Strange Biscuits Machine
Previous bands
Were not up to my standard!
How's learning with Malcolm?
Malcolm is a great guy and a wonderful teacher, although he fights like a girl.
Stating the obvious, El Diablo is a joke a "mystery" student submitted which I've been sport enough to share! After all, music is fun!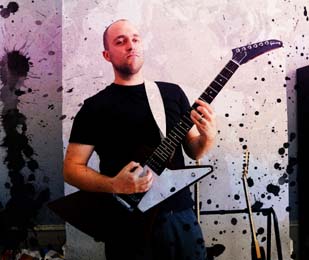 | | |
| --- | --- |
| Name | William "Lazer" Ayerst |
| Age | 31 |
| Listens to | Classic Heavy Metal, Stoner Rock, 50's Jazz & Romantic-era Classical |
| Guitar/s | Gibson Explorer, Ibanez Saber, Fender Strat |
| Dream Axe | I've got them, honestly – maybe a Kemper Profiler 🙂 |
| Other gear | Orange Crush 120H Head, JHS AT pedal, MXR 5150 pedal |
| Plays since | 2012 |
| Current band | Eschatologist |
| Previous bands | n/a |
| How's learning with Malcolm? | Malcolm really knows his stuff, and often the reasons behind certain exercises and techniques aren't immediately obvious, in short order they are thrown into sharp relief with a 'Gotcha!' moment. He's constantly working with me at a challenging level, but not one which goes beyond my level of comprehension. I'm thankful we got back on track after an interruption of studies and can't recommend him more highly. |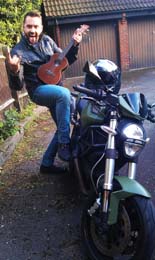 | | |
| --- | --- |
| Name | Paul Gill |
| Age | 39 |
| Listens to | Jazz, Rock, Funk, Classical, Soul & more |
| Ukulele/s | Brunswick Tenor Ukulele |
| Dream Axe | Fender 52 Tele Ukulele |
| Other gear | Mahalo Soprano Ukulele |
| Plays since | Feb 2016 |
| Current band | n/a |
| Previous bands | n/a |
| How's learning with Malcolm? | I've had teachers previously, but no-one even close to the experience of learning with Malcolm. He has a way of drawing the best from my ability whilst never making me feel like I'm out of my depth. Being able to also make my lessons fun without intimidating is a real skill – not many teachers/ people in day to day life have this ability, but Malcolm has it in spades, & I'd strongly suggest him to anyone serious about learning ukulele. |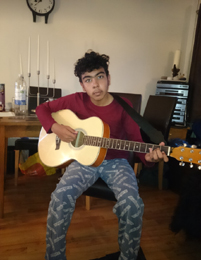 | | |
| --- | --- |
| Name | Leondre Ansah |
| Age | 15 |
| Listens to | Pop music like Bruno Mars, Empire Music, Tiny Tempah. |
| Guitar/s | Acoustic guitar GearforMusic 8CJ, Mahalo Red Star soprano ukulele |
| Dream Axe | Electric guitar |
| Other gear | Yamaha electric organ |
| Plays since | 2014 |
| Current band | n/a |
| Previous bands | n/a |
| How's learning with Malcolm? | Very good teacher – I have learnt a lot! |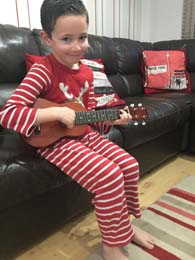 | | |
| --- | --- |
| Name | Charlie Walton |
| Age | 8 |
| Listens to | Justin Bieber, Lucas Graham, Michael Jackson |
| Ukulele | Soprano Ukulele |
| Plays since | January 2016 |
| How's learning with Malcolm? | I really like my lessons & it's lots of fun. I like playing my uke rather than computer games. |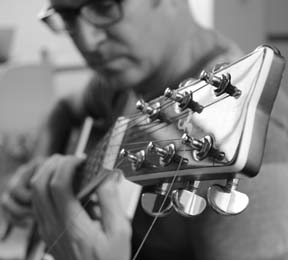 | | |
| --- | --- |
| Name | John Ford |
| Age | 53 |
| Listens to | Rock, Jazz, Classical – more than can be listed here |
| Guitar/s | Yamaha Acoustic |
| Dream Axe | I don't dream of guitars, but after seeing Wishbone Ash in 1979, I've always liked the Gibson Flying V as played by Andy Powell |
| Other gear | Roland Piano and a Harmonica |
| Plays since | Piano since I was 9; guitar since 2015. |
| Current band | n/a |
| Previous bands | n/a |
| How's learning with Malcolm? | Malcolm is a very good and enthusiastic teacher. He encourages students to express themselves and to enjoy playing, as well as making sure that the fundamentals of theory and technique are in place. My confidence in my guitar playing has increased enormously in just 9 months of lessons. |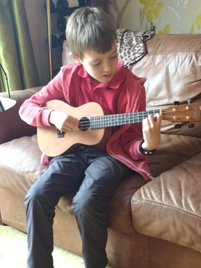 | | |
| --- | --- |
| Name | Joel Whittlesea |
| Age | 8 |
| Listens to | All sorts – from Coldplay to Taylor Swift, Leona Lewis to Bruno Mars |
| Ukulele | Concert Ukulele |
| Plays since | January 2016 |
| How's learning with Malcolm? | A fun intro to learning the uke |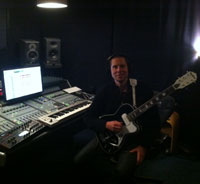 | | |
| --- | --- |
| Name | Guus Hoovenaars |
| Age | 37 |
| Listens to | Florence & Machine, Bjork, Coldplay, Queen, Michael Jackson, Talking Heads,  Robyn, Lykke Li, Missing Persons, Elton John, Blondie, The Arcade Fire, Petshop Boys, Bob Geldof, Lana del Rey, etc. |
| Guitar/s | Fender Strat Deluxe, Eastwood Tuxedo, Larivee Om, Fender Precision Deluxe |
| Dream Axe | Got them all already |
| Other gear | Vox AC30 |
| Plays since | 1998 |
| Current band | GM4K |
| Previous bands | Speakers Mumble, Eryn Woods, Natalya, The Felling, Scissor Sisters, John Garden |
| How's learning with Malcolm? | Brain-expanding! |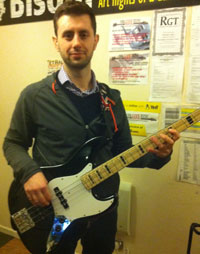 | | |
| --- | --- |
| Name | Alex Priestley |
| Age | Too old for the young, too young for the old |
| Listens to | U2, Coldplay, The Killers |
| Guitar/s | Geddy Lee Jazz Bass |
| Dream Axe | 1960 Vintage Fender |
| Other gear | Korg Cube amp |
| Plays since | 1990 |
| Current band | none |
| Previous bands | at uni |
| How's learning with Malcolm? | Top guy! |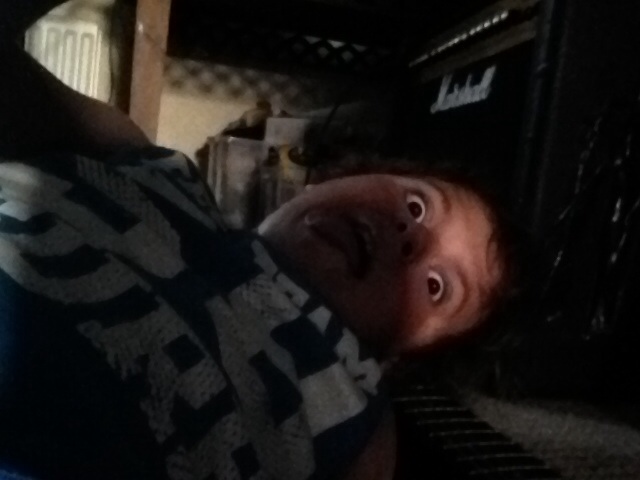 | | |
| --- | --- |
| Name | Henry Brewer |
| Age | 11 |
| Listens to | AC/DC, Nirvana, Iron Maiden, Green Day |
| Guitar/s | Fender Strat copy, Gibson SGJ, Jackson JS11 Dinky |
| Dream Axe | Gibson Les Paul Black Beauty |
| Other gear | Marshall MG100 amplifier |
| Plays since | Sept 2012 |
| Current band | None |
| Previous bands | Iband, Clueless |
| How's learning with Malcolm? | My experience has been great – I have learnt a lot more with Malcolm than with my previous two teachers combined! |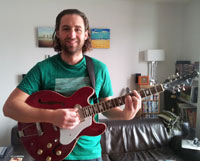 | | |
| --- | --- |
| Name | Chris Roos |
| Age | 31 |
| Listens to | A bit of anything & everything but guitarwise it is mostly percussive acoustic stuff. |
| Guitar/s | Seagull S6 acoustic & Epiphone Casino electric |
| Dream Axe | A PRS |
| Other gear | Orange Crush amp |
| Plays since | Been playing for a good 15 years but only picked up studying in 2012. |
| Current band | None |
| Previous bands | None |
| How's learning with Malcolm? | I really enjoy my lessons with Malcolm & the feeling of progress that I make. I am also preparing for RGT exams, which is helping me to guide my practice. |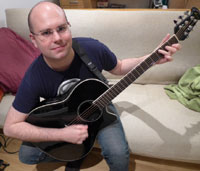 | | |
| --- | --- |
| Name | Bastian Didier |
| Age | 32 |
| Listens to | Post-Rock |
| Guitar/s | Ovation semi-acoustic & Fretlight electric |
| Dream Axe | PRS |
| Other gear | |
| Plays since | 2011 |
| Current band | none |
| Previous bands | none |
| How's learning with Malcolm? | Thanks! |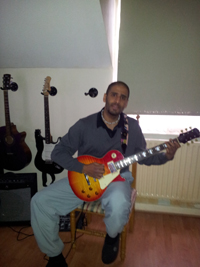 | | |
| --- | --- |
| Name | Kemal "Spider" Suleyman |
| Age | 31 |
| Listens to | Rock & alternative |
| Guitar/s | Epiphone Les Paul Standard, Stagg Electric, Cort Electric |
| Dream Axe | A PRS & a Martin acoustic |
| Other gear | Fender Mustang 2 amp, Boss ME-70 Gtr Multi-FX Pedal |
| Plays since | 2005 |
| Current band | none |
| Previous bands | none |
| How's learning with Malcolm? | Malcolm makes learning fun & enjoyable, using his crazy humour  to help remembering things much easier. Would highly recommend to others. |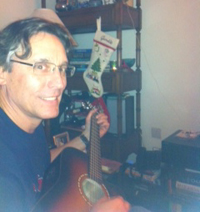 | | |
| --- | --- |
| Name | George Stein |
| Age | 52 |
| Listens to | Everything, but especially classic rock, pop, jazz & classical music |
| Guitar/s | Fairclough Acoustic River, Simon & Patrick Songsmith CW Burst A3T, Simon & Patrick Woodland 12 Spruce |
| Dream Axe | Gibson Les Paul Custom |
| Other gear | None yet, but I need a small amp soon |
| Plays since | 1967 (piano & trumpet) |
| Current band | none |
| Previous bands | none |
| How's learning with Malcolm? | He taught me how to practice, how to improve my technique & how important it is to good playing! I am quite musical and I love being able to play better! I can feel myself improving – working with Malcolm is fun & rewarding! |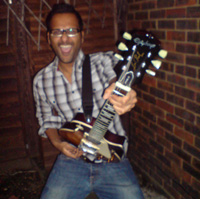 | | |
| --- | --- |
| Name | Amit Chatterjee |
| Age | 30 (but I tell the girls I am younger) |
| Listens to | Rock & indie |
| Guitar/s | Epiphone Gibson Les Paul Model |
| Dream Axe | A real authentic Gibson Les Paul |
| Other gear | A small guitar amp I am too shy to mention the model of |
| Plays since | 2 years alone, less than 1 with Malcolm |
| Current band | I hope my pic shows I got the image to become any successful band's guitarist of choice |
| Previous bands | none |
| How's learning with Malcolm? | Clearly explains technique & is patient with me when I do not do my homework. Overall, allows me to freely express myself to learn at the rate I am comfortable with. |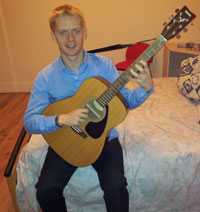 | | |
| --- | --- |
| Name | Daniel Bellington |
| Age | 28 |
| Listens to | Various genres of music |
| Guitar/s | Yamaha F310 |
| Dream Axe | none |
| Other gear | Amp |
| Plays since | 6 months |
| Current band | none |
| Previous bands | none |
| How's learning with Malcolm? | Malcolm is easy-going & approachable. He makes lessons fun and interesting |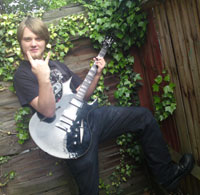 | | |
| --- | --- |
| Name | Ashley |
| Age | 19 |
| Listens to | Black metal, black/death, blackened folk metal |
| Guitar/s | BC Rich Dagger |
| Dream Axe | Dean Razorback DB |
| Other gear | Boss Metal Zone mkII |
| Plays since | October 2011 |
| Current band | none |
| Previous bands | none |
| How's learning with Malcolm? | Malcolm is great fun – knows his stuff and even more his metal! That is exactly what I was looking in a guitar teacher |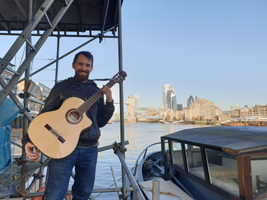 | | |
| --- | --- |
| Name | Matt Koss |
| Age | What a rude question |
| Listens to | Various Rock & Metal |
| Guitar/s | My 1st cheapo Squire Start & a Takamine G-Series acoustic |
| Dream Axe | Not yet decided, PRS maybe |
| Other gear | Line 6 UX1 |
| Plays since | Feb 2010 |
| Current band | none |
| Previous bands | none |
| How's learning with Malcolm? | Structured but fun! Been with him for over 2 yrs so that says something. |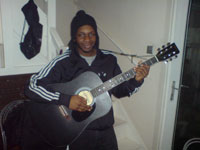 | | |
| --- | --- |
| Name | Damilola Hassan |
| Age | 21 |
| Listens to | R & B, Dubstep, House & Hip-Hop |
| Guitar/s | Eastwood LA-125 acoustic |
| Dream Axe | One with an interesting shape |
| Other gear | Keyboard |
| Plays since | 2011 |
| Current band | none |
| Previous bands | none |
| How's learning with Malcolm? | It is fun and interesting, and at a good pace. |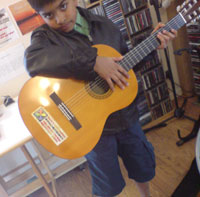 | | |
| --- | --- |
| Name | Sid the Kid |
| Age | 8 |
| Listens to | Justin Bieber and Indian |
| Guitar/s | Yamaha CS40 classic guitar |
| Dream Axe | Acoustic steel string |
| Other gear | Keyboards |
| Plays since | Oct 2010 |
| Current band | I plan to be on stage once I am 20 |
| Previous bands | Too young to have had any |
| How's learning with Malcolm? | Awesome rockstar! I want to be like him. |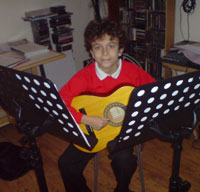 | | |
| --- | --- |
| Name | Marko Mosquera |
| Age | 9 |
| Listens to | Pop |
| Guitar/s | Encore ENC36N Classic Guitar |
| Dream Axe | An electric guitar |
| Other gear | none |
| Plays since | Sept 2010 |
| Current band | none |
| Previous bands | Part of a school choir |
| How's learning with Malcolm? | Malcolm teaches very well. He is very expressive so his class is always entertaining & never boring. |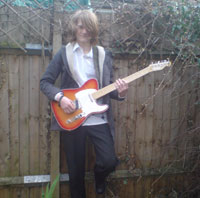 | | |
| --- | --- |
| Name | Stanley Temple |
| Age | 15 |
| Listens to | Rock & blues |
| Guitar/s | Gibson SG & Fender Telecaster |
| Dream Axe | A Fender Jagstang |
| Other gear | A Blackstar amp |
| Plays since | a few years. With Malcolm since April 2010 |
| Current band | no name yet |
| Previous bands | none |
| How's learning with Malcolm? | Hardworking but in a fun way! |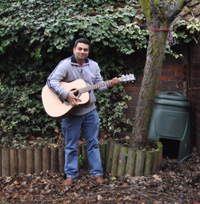 | | |
| --- | --- |
| Name | Pavan Kumar |
| Age | 38 |
| Listens to | Indian, Classical & film soundtracks. |
| Guitar/s | YAMAHA FG700MS |
| Dream Axe | An even better acoustic |
| Other gear | A MAXIM MX25-181 keyboard |
| Plays since | Guitar since Oct 2010 |
| Current band | Plan to have one some day |
| Previous bands | Indian Classical Music training when I was younger |
| How's learning with Malcolm? | Wonderful teacher! Very passionate for music and patient with my slow learning. |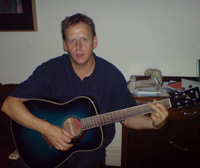 | | |
| --- | --- |
| Name | Dave Gasson |
| Age | 53 |
| Listens to | Anything as long as I like it |
| Guitar/s | Yamaha FG720S acoustic; Vintage Advance Series electric |
| Dream Axe | nothing really |
| Other gear | Roland amp |
| Plays since | January 2010 |
| Current band | None but you never know about the future |
| Previous bands | None |
| How's learning with Malcolm? | Brilliant. Took up guitar to see how it goes, and Malcolm has convinced me to continue. |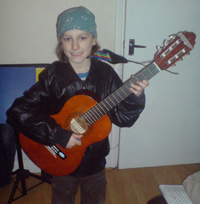 | | |
| --- | --- |
| Name | Roscoe Meherin |
| Age | 8 |
| Listens to | Indie rock |
| Guitar/s | Electric Tiger and acoustic Squire DG-6NAT |
| Dream Axe | Electric acoustic |
| Other gear | Tiger GCC-805 amp |
| Plays since | Since age 7 |
| Current band | We don't yet have a name |
| Previous bands | none |
| How's learning with Malcolm? | Cool! He makes me laugh when he calls me Roscoe Bobbits |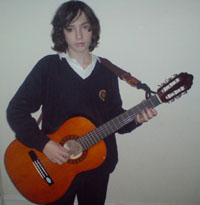 | | |
| --- | --- |
| Name | Max Meherin |
| Age | 12 |
| Listens to | Rock and indie |
| Guitar/s | Bass guitar & 2 acoustics |
| Dream Axe | None |
| Other gear | Tiger GCC-805 Amp |
| Plays since | Music since 2006, guitar since 2008 and bass since 2010 |
| Current band | none |
| Previous bands | none |
| How's learning with Malcolm? | It's cool – I get a lot out of it and I find it really fun!!!!!!!!!!!!! |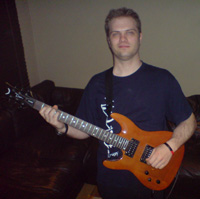 | | |
| --- | --- |
| Name | Richard Harper |
| Age | 34 |
| Listens to | Hard Rock & Metal |
| Guitar/s | Dean Vendetta (left-handed) |
| Dream Axe | One made of pixie dust |
| Other gear | Hughes & Ketner 30W Combi Amp + Line 6 gearbox effects |
| Plays since | 6 months |
| Current band | none |
| Previous bands | Burn This Life |
| How's learning with Malcolm? | He constantly pushes me to get better (although I might hate him a little for it hehe!) |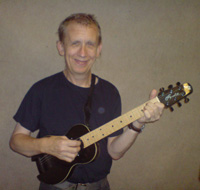 | | |
| --- | --- |
| Name | Peter de Bont |
| Age | State Secret 🙂 |
| Listens to | Classical & jazz |
| Guitar/s | Electric G# guitar, electric tenor guitar/banjo, dobro, old Hoeffner jazz guitar |
| Dream Axe | A metal dobro |
| Other gear | Behringer & Magix Guitar Recording equipment + and some cheap stuff I won't throw away for sentimental reasons |
| Plays since | Again after a hiatus since May 2010 |
| Current band | Me, myself & I |
| Previous bands | Several jazz outfits over a period of 15-odd years, and a two year collaboration with a singer |
| How's learning with Malcolm? | Being originally a banjo player, and largely autodidact at that, I was never taught how to play the guitar properly. I\'m learning something new every time now and lessons are good fun! |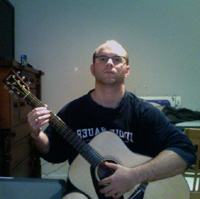 | | |
| --- | --- |
| Name | Kevin Broughton |
| Age | 34 |
| Listens to | Rock |
| Guitar/s | Yamaha Acoustic Fg700MS |
| Dream Axe | none |
| Other gear | MacBook Pro |
| Plays since | Since 2010 |
| Current band | none |
| Previous bands | none |
| How's learning with Malcolm? | |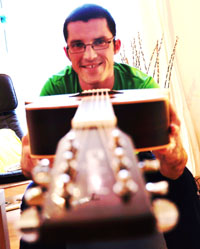 | | |
| --- | --- |
| Name | Tristan Barraclough |
| Age | 30 |
| Listens to | Cream, Jeff Beck, jazz & a 101 others that I can't fit in such space. |
| Guitar/s | Tanglewood Evolution acoustic guitar |
| Dream Axe | some electric |
| Other gear | Spoons |
| Plays since | 2010 |
| Current band | none |
| Previous bands | none |
| How's learning with Malcolm? | He is clear and direct but at the same time laid back in his teaching. Which makes learning with him very fulfilling and a whole lotta fun. Rock on! |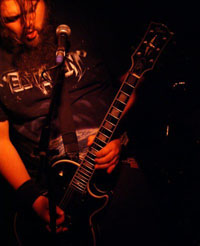 | | |
| --- | --- |
| Name | Dave "Two Riffs" Xmas |
| Age | 27 |
| Listens to | All genres of Metal, blues, & old 70s prog |
| Guitar/s | Gibson Les Paul Custom, Gibson Flying V, Dean Explorer, Ibanez RG, a crap acoustic & a bass!! |
| Dream Axe | Any that are really expensive!!! |
| Other gear | Marshall TSL 100 half-stack, Ibanez tube screamer, Vox Wah , Dunlop Rotovibe, Line 6 pod, Line 6 combo, Sessionette combo, drumkit + more stuff somewhere… |
| Plays since | …since I can remember!! |
| Current band | F.S.I & a couple of exciting projects in the pipeline! |
| Previous bands | Abbatoir, Outlaw, Scumbag |
| How's learning with Malcolm? | Amazing! Just when I thought I couldn\'t get any better I\'ve been booted into the right direction of greatness by Malcolm. Top stuff!! |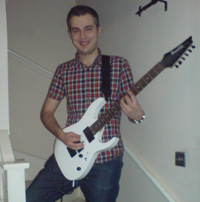 | | |
| --- | --- |
| Name | Andy Langthorne |
| Age | 24 |
| Listens to | Rock & some metal |
| Guitar/s | Ibanez RG |
| Dream Axe | Gibson Les Paul Custom |
| Other gear | None |
| Plays since | Feb 2010 (+ sat for my 1st exam with Malcolm lately & got a Distinction!) |
| Current band | None |
| Previous bands | None |
| How's learning with Malcolm? | Malcolm explains the theory and techniques in an easy to understand way so you can get on with rocking! |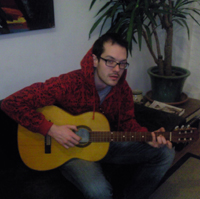 | | |
| --- | --- |
| Name | Sam Taffs |
| Age | 26 |
| Listens to | I listen to lots of different music – anything from hip hop to folk, jazz or blues. |
| Guitar/s | Les Paul (Epiphone); Washburn steel string acoustic; Nylon string Spanish |
| Dream Axe | Parker fly |
| Other gear | Drum kit |
| Plays since | Did music in school, but started with Malcolm mid-2009 |
| Current band | Not in a band |
| Previous bands | Played with people at school a long time ago |
| How's learning with Malcolm? | Malcolm is a great teacher – if you want to learn fast and without any bull, then Malcolm is the person to see. If you are serious about learning he will teach you really well and you can progress quickly. I went to grade 3+ in 8 months with him and now onto grade 4. |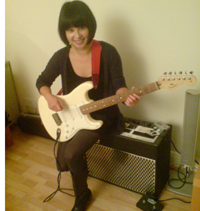 | | |
| --- | --- |
| Name | Caroline Chen |
| Age | Do I have to answer this lol? |
| Listens to | Indie rock/pop, electro |
| Guitar/s | American Fender Stratocaster |
| Dream Axe | Got it already! Although I wouldn't mind a Telecaster as well. |
| Other gear | Vox amp |
| Plays since | Classical piano when I was young, electric guitar only since 2009. |
| Current band | None |
| Previous bands | None |
| How's learning with Malcolm? | He makes me do homework! |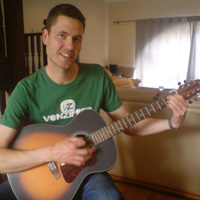 | | |
| --- | --- |
| Name | Rohin Imberger |
| Age | 36 |
| Listens to | Rock, Folk, Instrumental, Indie, Blues |
| Guitar/s | Walden Natura |
| Dream Axe | none |
| Other gear | none |
| Plays since | 2009 |
| Current band | none |
| Previous bands | none |
| How's learning with Malcolm? | |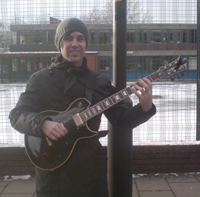 | | |
| --- | --- |
| Name | Rowland Phillips |
| Age | 31 |
| Listens to | Hard rock and pop |
| Guitar/s | Les Paul Gibson and a custom acoustic |
| Dream Axe | No idea, but definitely a loud one |
| Other gear | Amps, MP3 devices, laptop etc |
| Plays since | Late 2007 |
| Current band | None |
| Previous bands | None |
| How's learning with Malcolm? | Fun, but serious at the same time. |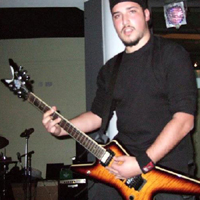 | | |
| --- | --- |
| Name | Norbert Scicluna |
| Age | 23 |
| Listens to | EVERYTHING! I really don't care if it's pop, rap or metal. But my mp3 player is only filled with thrash and death metal \m/ |
| Guitar/s | Dean FBD tribute, Ibanez Gio, Fender Stratocaster electrics |
| Dream Axe | Dean FBD tribute (that's why I bought it) |
| Other gear | Randall half stack, Marshall combo, & loads of Boss floor pedals like Metal Zone, Chorus, Overdrive, Equaliser, Tuner, & Noise Gate |
| Plays since | 1998 |
| Current band | We got no name yet, we are too busy playing to bother |
| Previous bands | Cypher are the most noticeable band I've played with so far, as all other projects were either unsuccessful or time-killing hobbies. |
| How's learning with Malcolm? | Great! He was the reason I stepped up from classical guitar to rockin out on my electric! A great and dedicated teacher! |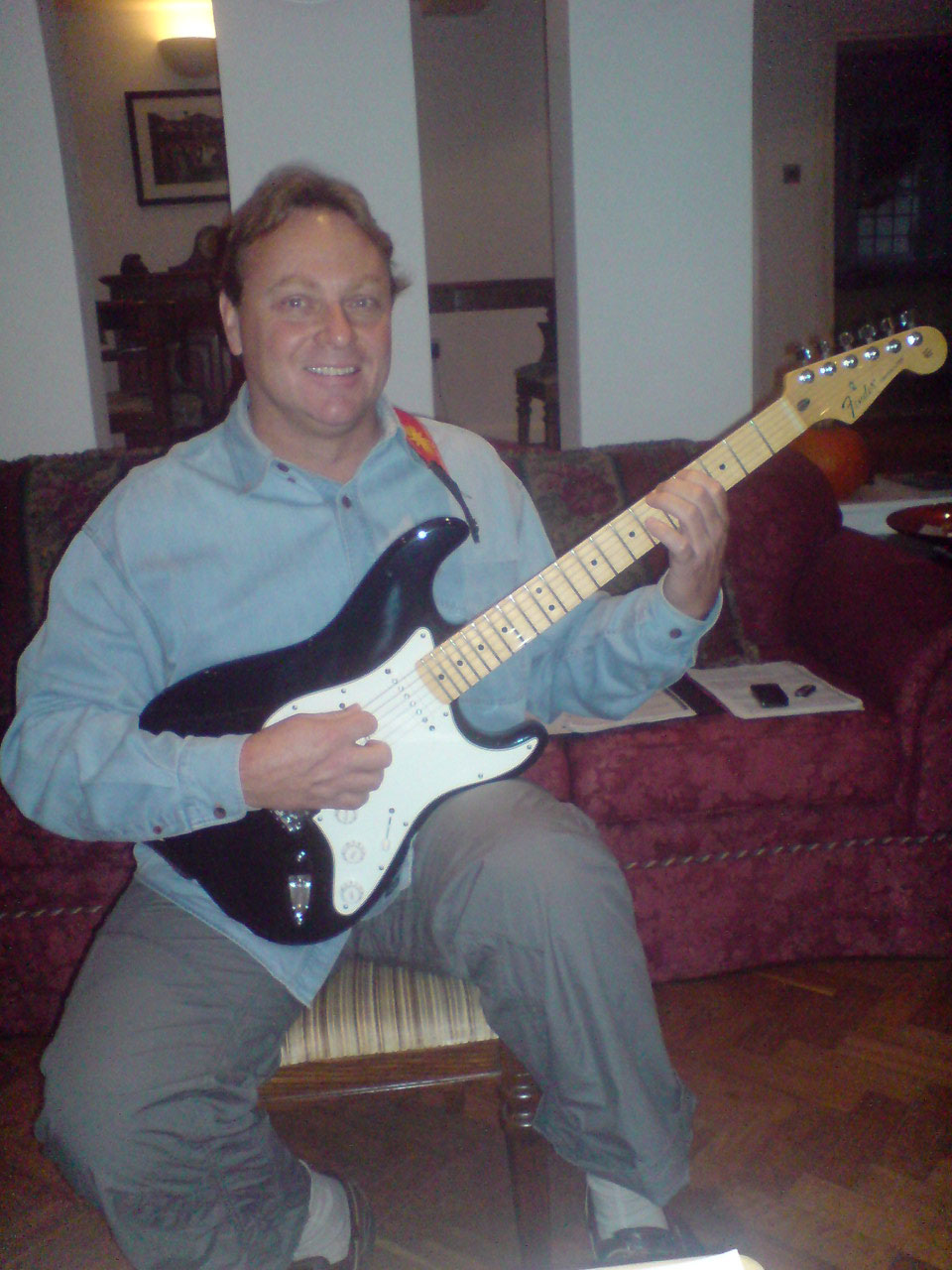 | | |
| --- | --- |
| Name | Mike Sledge |
| Age | 49 |
| Listens to | 60s & 70s Rock n' Roll, Alternative rock & some country music |
| Guitar/s | Fender Stratocaster Electric & some cheap acoustic |
| Dream Axe | Eric Clapton Fender Stratocaster as of late |
| Other gear | Vox Valvetronic tube amp |
| Plays since | June 2009 |
| Current band | none |
| Previous bands | none |
| How's learning with Malcolm? | Malcolm has been a great help! An awful lot of work but my playing is light years ahead of where we started. Good clean fun! |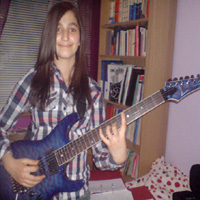 | | |
| --- | --- |
| Name | Zhuan Ahmed |
| Age | 14 |
| Listens to | Rock, metal, and whatever else appeals to me! |
| Guitar/s | Ibanez S470DXQM, Tanglewood acoustic, Stagg F300 |
| Dream Axe | Ibanez S5470 |
| Other gear | Roland Microcube |
| Plays since | 2007 |
| Current band | Just a small band at school with some friends |
| Previous bands | none |
| How's learning with Malcolm? | Brilliant! I've learnt so much over the past few months, and I really enjoy his lessons. |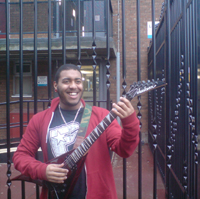 | | |
| --- | --- |
| Name | Eljay Lambert |
| Age | 22 |
| Listens to | metal, hip hop and funk |
| Guitar/s | Jackson RR3 Pro Series Randy Rhodes model, Squire Stratocaster, a fake Les Paul, and a spanish acoustic |
| Dream Axe | A custom Les Paul |
| Other gear | Vox amp; Jim Dunlop cry baby wah pedal |
| Plays since | Early 2009, the last 2 months of which with Malcolm |
| Current band | Death Remains (main band) + some other pretties like laying tracks for an up & coming UK hip-hop producer. |
| Previous bands | Played in a steel pan band for 2 years at school |
| How's learning with Malcolm? | Learning with Malcolm is great! He is encouraging and friendly and a great boost for anyone wanting to learn but lacking a bit of confidence. |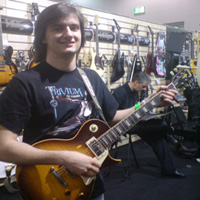 | | |
| --- | --- |
| Name | Stefano Garombo |
| Age | 18 |
| Listens to | Metal (all types), hard rock, blues, classical, jazz |
| Guitar/s | Ibanez RG350, LTD C401FM |
| Dream Axe | Gibson Les Paul Custom |
| Other gear | Peavey Valveking, Line 6 Pod X3 Live |
| Plays since | 2001 |
| Current band | None |
| Previous bands | High school band |
| How's learning with Malcolm? | Good fun ! Very productive and lots learnt |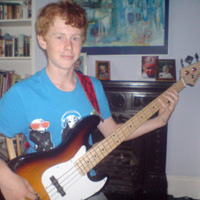 | | |
| --- | --- |
| Name | Jack Greenwood |
| Age | 14 |
| Listens to | Pop, rock, indie |
| Guitar/s | Roytek bass guitar |
| Dream Axe | An Ibanez |
| Other gear | amp |
| Plays since | Piano & music from age 8-10; bass from 2008 |
| Current band | none yet |
| Previous bands | none |
| How's learning with Malcolm? | Every lesson is fun! |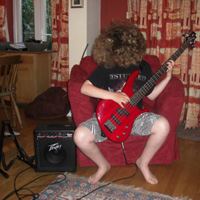 | | |
| --- | --- |
| Name | Peter Franklin |
| Age | 13 |
| Listens to | Tonnes of metal! |
| Guitar/s | A Cort bass |
| Dream Axe | none |
| Other gear | none |
| Plays since | 2009 |
| Current band | none |
| Previous bands | none |
| How's learning with Malcolm? | I'm enjoying it, though I haven't been learning for long! |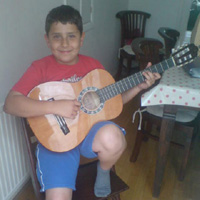 | | |
| --- | --- |
| Name | Alexander Bittar |
| Age | 8 |
| Listens to | 80's Pop |
| Guitar/s | Valencia CG1K mini-classical guitar |
| Dream Axe | An electric guitar |
| Other gear | Yamaha YPT-310 Keyboard & a recorder |
| Plays since | 1 year guitar, 2 years overall |
| Current band | None |
| Previous bands | n/a |
| How's learning with Malcolm? | Fun, exciting and interesting. I really enjoy the lessons. |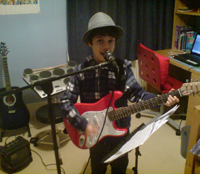 | | |
| --- | --- |
| Name | Enzo Libbert |
| Age | 9 |
| Listens to | Rock & indie |
| Guitar/s | Squire Mini-Fender |
| Dream Axe | Holy cow! I can't answer this one, I dream of many guitars |
| Other gear | Yamaha DD-65 Rhythm Machine; Roland MiniCube amp; Zoom GX1 FX; Soundbox 50 keys |
| Plays since | 1 year |
| Current band | Boys of History |
| Previous bands | none |
| How's learning with Malcolm? | I love it! |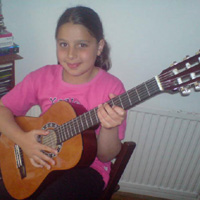 | | |
| --- | --- |
| Name | Marianne Bittar |
| Age | 9 |
| Listens to | Soul, Pop, Jazz |
| Guitar/s | Valencia Classic Guitar |
| Dream Axe | Skylark Retro Solid Electric Guitar in Metallic Red |
| Other gear | Yamaha Keyboard YPT-310 and a recorder |
| Plays since | 3 years |
| Current band | none |
| Previous bands | none |
| How's learning with Malcolm? | I have learnt a lot so far. I have lots of fun. |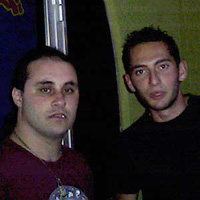 | | |
| --- | --- |
| Name | Robert Grech |
| Age | 20 |
| Listens to | 80's Metal, early 90's doom metal |
| Guitar/s | Fender Stratocaster (mexico) |
| Dream Axe | Jackson Randy Rhoads |
| Other gear | Torque 150watts amplifier, Boss metal zone, Ibanez virtual amplifier, Yamaha distortion pedal |
| Plays since | Piano from 1988 to 1995. Guitar from 1998 |
| Current band | None |
| Previous bands | None |
| How's learning with Malcolm? | |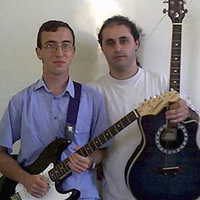 | | |
| --- | --- |
| Name | Brandon Sciberras |
| Age | 16 |
| Listens to | Most types of music except rap |
| Guitar/s | Tanglewood Nevada FST 32K Electric Unbranded Acoustic |
| Dream Axe | Fender 62 Jaguar |
| Other gear | Tanglewood MG-10 Guitar Amp |
| Plays since | 1997 |
| Current band | None |
| Previous bands | Also studies voice and regularly competes in national music festivals. 3rd in JAAS Productions Song Festival held in February 2001. |
| How's learning with Malcolm? | Malcolm is a great guy and a wonderful teacher, although he fights like a girl.Stating the obvious, El Diablo is a joke someone sent which I have been sport enough to share! After all, music is fun! |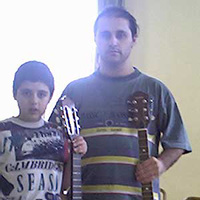 | | |
| --- | --- |
| Name | Jonathan Ebejer |
| Age | 9 |
| Listens to | Mostly Light Rock and Pop |
| Guitar/s | ¾ sized Classic Guitar |
| Dream Axe | Electric |
| Other gear | None |
| Plays since | just started |
| Current band | none |
| Previous bands | none |
| How's learning with Malcolm? | |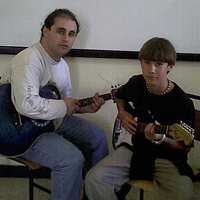 | | |
| --- | --- |
| Name | Emvin Taylor |
| Age | 13 |
| Listens to | Hip-hop rock, nu- and heavy metal, and some death and black metal |
| Guitar/s | Fender Mini |
| Dream Axe | B.C Rich Warlock Handmade Series |
| Other gear | none |
| Plays since | 2000 |
| Current band | friends |
| Previous bands | none |
| How's learning with Malcolm? | |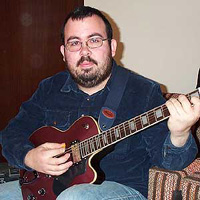 | | |
| --- | --- |
| Name | David Alan Caruana |
| Age | 27 |
| Listens to | Heavy metal, death metal, jazz, classical (esp. baroque), elettronica, trance, uhmmm … anything but Rap & Britney Spears when she's trying to sing (rest of the time she's truly quite OK actually hehe!) |
| Guitar/s | Guild DeArmond M75, Apollo Les Paul Special-HB clone, Ovation Applause electric/acoustic, Ritmo Classic nylon string, Keen 5 string bass. |
| Dream Axe | Gibson black beauty or Les Paul Custom AAA flametop in cherry sunburst |
| Other gear | Too much to list as home studio includes two pianos, various synths, Laney valve amp, Zoom 606 FX, 12 chan mixer, large PA, various ethnic instruments & what not… |
| Plays since | Since aged 4 years old i.e. 1979 |
| Current band | none |
| Previous bands | Wound, Lithomancy, Dea Discordia |
| How's learning with Malcolm? | Excellent guitar tuition method! I asked specifically to learn the basics of guitar (I already knew music theory & piano) in the direction of improvisation and Malcolm put me through the paces in a structured way, starting from exercises to strengthen the fingers and achieve correct positions on the guitar, through scales and arpeggios onto advanced techniques. If you\'re willing to back up each lesson with a few solid hours of practice, the Cool Gool method is definitely the best way to get you playing what you want to play! |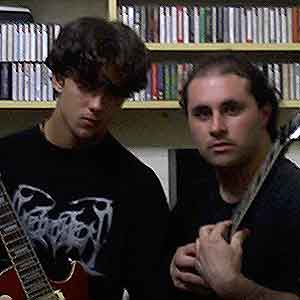 | | |
| --- | --- |
| Name | Scott Wood |
| Age | 16 |
| Listens to | death/progressive/doom metal |
| Guitar/s | a Gibson explorer + a crappy old Hohner |
| Dream Axe | Esp M307/ Jackson SL1 |
| Other gear | Boss Metalzone and a shitty amp (for now) |
| Plays since | 1999 by myself, 2002 with teacher |
| Current band | Erythuria |
| Previous bands | a few bands in Scotland that aren't worth mentioning |
| How's learning with Malcolm? | |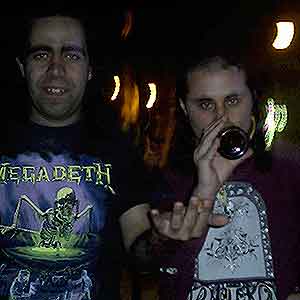 | | |
| --- | --- |
| Name | Mario Cachia |
| Age | 27 |
| Listens to | All type of rock and guitar music related |
| Guitar/s | Explorer |
| Dream Axe | not yet dreaming |
| Other gear | none |
| Plays since | 1 month |
| Current band | too soon |
| Previous bands | n/a |
| How's learning with Malcolm? | |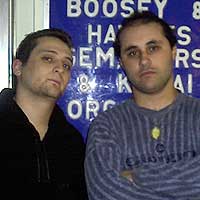 | | |
| --- | --- |
| Name | Conrad Aquilina |
| Age | 22 |
| Listens to | pure death fucking metal, anything with good guitars, and above all music delivered with passion |
| Guitar/s | Tanglewood TW-360, Fenix by Young Change (Strat Copy), Parker Nitefly |
| Dream Axe | Parker Fly |
| Other gear | Marshall Valvestate 40W amp, Zoom 3030 Fx, good old metronome for those lonely days, picks, fast fret, and the like |
| Plays since | 1996 alone 1999 formally |
| Current band | None |
| Previous bands | Extorted (for life) |
| How's learning with Malcolm? | |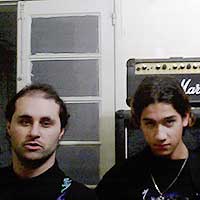 | | |
| --- | --- |
| Name | Johann Montfort |
| Age | 14 |
| Listens to | Black Metal |
| Guitar/s | Fender Squire |
| Dream Axe | BC Rich Warlock |
| Other gear | Nil |
| Plays since | 2002 |
| Current band | Diabolical Carnage |
| Previous bands | none |
| How's learning with Malcolm? | |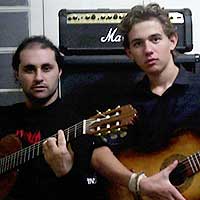 | | |
| --- | --- |
| Name | Sebastian Cachia |
| Age | 14 |
| Listens to | Metal |
| Guitar/s | Currently some shitty acoustic |
| Dream Axe | ESP 207 |
| Other gear | none |
| Plays since | October 2001 |
| Current band | Deface |
| | |
| | |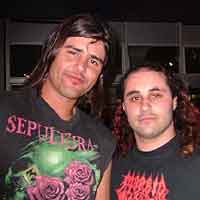 | | |
| --- | --- |
| Name | Peter Gange |
| Age | 26 |
| Listens to | Metal, thrash, death, anything heavy & fast |
| Guitar/s | Jackson Randy Rhoads, Aria Acoustic, Yamaha Acoustic |
| Dream Axe | I already got the Jackson, it fulfills my dreams |
| Other gear | Marshall Valvestate VS 100, 2 4 X 12" Quads |
| Plays since | Playing since 10 years ago, seriously the last year or so. |
| Current band | none |
| Previous bands | Jamming with different musos in garages. |
| How's learning with Malcolm? | |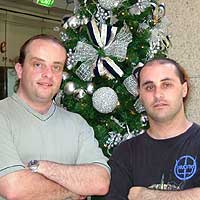 | | |
| --- | --- |
| Name | Theo Almenis |
| Age | 32 |
| Listens to | Thrash & heavy metal, 70s Funk, Blues, early punk, euro rock and last but not least the Blackberry Jam |
| Guitar/s | Jackson Dinky Pro, Aria Pro 11, Peerless Acoustic & Ibanez RG Series |
| Dream Axe | Jackson Charvel (your guitar as a gift before leaving Australia) |
| Other gear | Marshall 9000 50 X 50 Power Amp + 4 X 12 Speakerbox, Zoom 4040, Digitech GFX 1 Preamp, Yamaha Portasound & Tascam Porta II Mini-Studio, Boss Heavy Metal & Flanger Effects |
| Plays since | 12 yrs old (tutor note – neither if you had been studying for 32 yrs would you get my guitar, so dream on Mad Thrasher ) |
| Current band | As yet un-named Sydney thrash metal band |
| Previous bands | Various thrash metal projects, most notably of which AROSTIA |
| How's learning with Malcolm? | |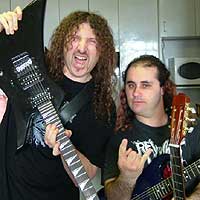 | | |
| --- | --- |
| Name | Stephen Mikulic |
| Age | I do not answer rude questions |
| Listens to | The many styles of Metal, especially Power Metal and Doom |
| Guitar/s | Jackson Kelly, Fender Stratocaster Yngwie model, Ibanez Destroyer ll |
| Dream Axe | Still searching, I have many yet to play |
| Other gear | Zoom 9050 FX, Marshall Valvestate (for now), considering buying a Reynolds Sledgehammer amp |
| Plays since | First played guitar at 10 years of age, have been playing on and off since |
| Current band | Lycanthia |
| Previous bands | Dungeon |
| How's learning with Malcolm? | |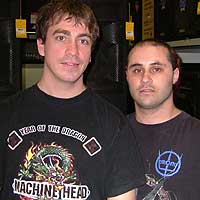 | | |
| --- | --- |
| Name | Reg Barber |
| Age | 28 |
| Listens to | Glassjaw, One Minute Silence, Hell is for Heroes, Coheed and Cambria, Finch, Soad, Amen, Thrice, At the Drive Inn, Lost Prophets, Million Dead, Thursday |
| Guitar/s | Yamaha Drop 6, Yamaha Image Custom |
| Dream Axe | PRS McCarty |
| Other gear | TSL 100, Super Phaser, Cry-Baby Wah, Super Chorus |
| Plays since | 1996 |
| Current band | Animism |
| Previous bands | Crypto Sporidium, The Garden, Gnomes, Harpic Thrush, Fathom, Icarus |
| How's learning with Malcolm? | |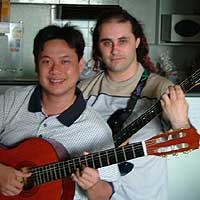 | | |
| --- | --- |
| Name | Quan Tran |
| Age | 28 |
| Listens to | Classical, pop & karaoke |
| Guitar/s | Ashton CG- 44 Classical guitar |
| Dream Axe | Jose Ramirez Classical guitar |
| Other gear | My fingers |
| Plays since | On and off since 1996, with Malcolm for 2003 |
| Current band | My room in Sydney |
| Previous bands | My room in Vietnam |
| How's learning with Malcolm? | |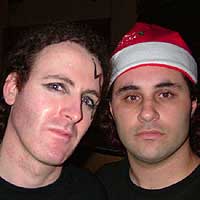 | | |
| --- | --- |
| Name | Troy Cook |
| Age | 31 |
| Listens to | Metal, Metal, Metal |
| Guitar/s | Washburn Dimebag Signature Series 333, Ibanez RG 570 , Washburn electric/acoustic |
| Dream Axe | Washburn Dime 3 |
| Other gear | Zoom 9150 digital effects, metalzone distortion |
| Plays since | 7 years |
| Current band | Zeitgeist (Gothic Metal) |
| Previous bands | Kavorka (Death Metal), Wasted Angels (Glam Metal) |
| How's learning with Malcolm? | |